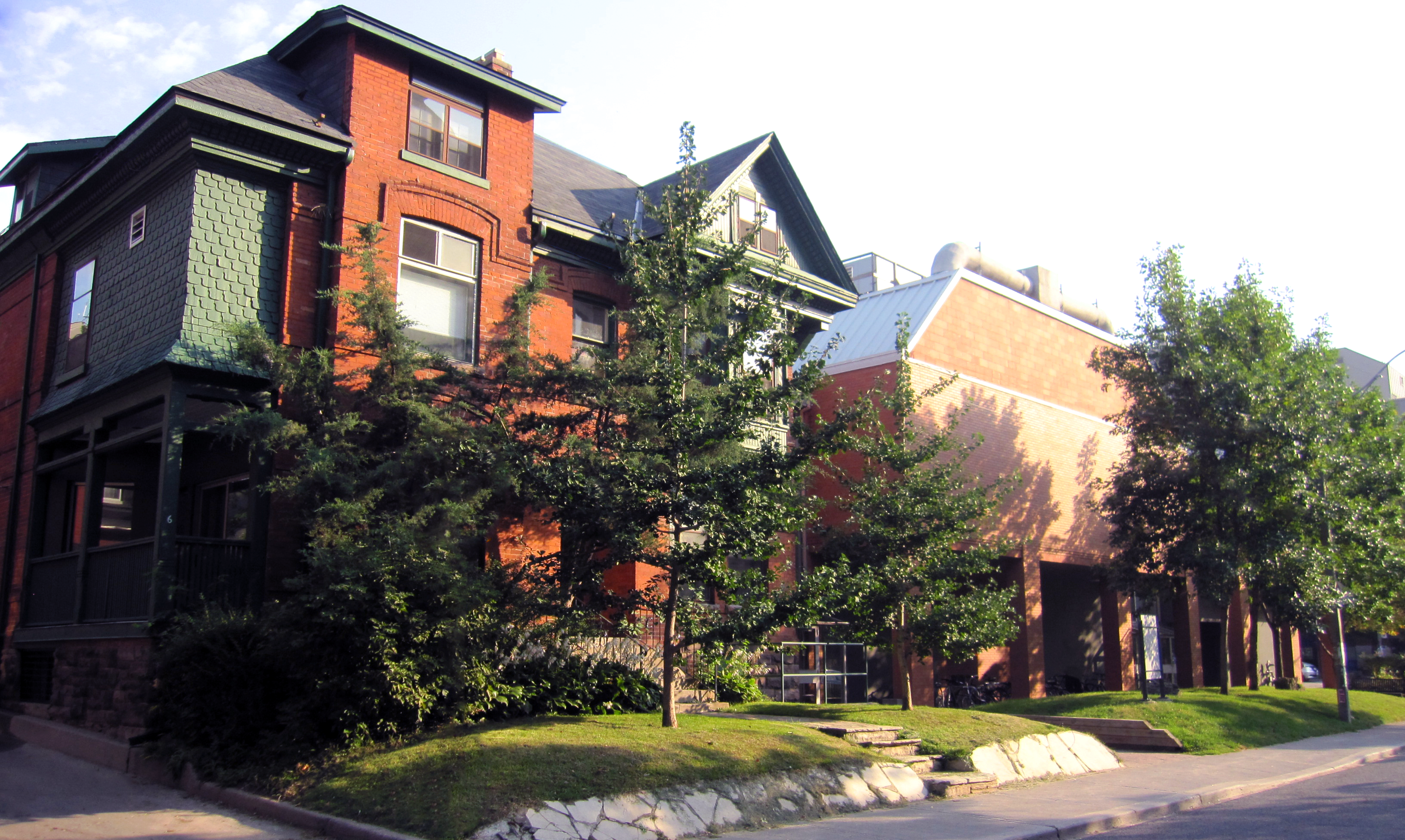 Outgoing ICSS president reflects on her tenure
Looking back on the last four years, choosing Innis College was the best decision I could have made. I was not originally planning on coming to U of T and only applied to carry on my father's legacy. Inexplicably, I was more excited to receive my U of T acceptance than my supposed "first choice" universities. I accepted my admissions offer that exact day, missing my Ryerson dance audition, because innately I knew it was the right decision. The first time I paid a visit to Innis College was during summer academic orientation. I met my Orientation Coordinators and other upper year leaders: the ICSS President, Vice-President and Social Director. I was included in a discussion group with all of them and instantly became intrigued with their ability to run events and advocate for students. I was instantly certain of my interest in getting involved with student leadership.
Fast forward to Orientation Week. I ran for the ICSS First Year Representative position and lost. Though disappointed, I persisted, knowing I had to get my foot in the door somehow. I attended every event hosted by both the IRC and the ICSS while trying my best to connect with everyone I met. Through this networking I began to understand the amazing dynamic that the Innis College student community has. Innis is filled with students with a wide array of backgrounds and interests— the most eclectic of the colleges, in my opinion. Though differences often tear people apart, I think Innis has a unique quality in which differences make the community stronger. I attribute my success in breaking into student leadership to one of the ICSS Social Directors at the time, Khrystyna Zhuk, who continues to be a mentor, friend, and one of my biggest supporters. When I ran for Social Director at the end of my first year, I won. I spent the next three years in multiple positions on the ICSS— Social Director, Executive Vice-President, Orientation Coordinator, and ultimately, President.
My experience in representing students is expansive and therefore I'd consider myself qualified to offer this advice to the students of Innis College and the incoming council: You pay fees to the ICSS every year. This entitles you to know what the council is working on and how they are devoting their time to ensure that your money is handled properly. This being said, you have a responsibility to keep yourself updated and provide feedback to the council when necessary. There is no way for your student government to know when you and/or other students are unsatisfied unless that is shared with them. At the end of the day, you elected them as your student government so you need to hold them accountable.
To the incoming council, you are embracing an extremely rewarding experience, though it will be draining and you will resent it at times. As much as the students of Innis College must be keeping you accountable, you must provide them with avenues to do so. Part of being in a representative position is to consult with students. Though anonymous forms are a great way to get feedback, one-on-one conversations with students will make the experience a lot more informative and help you understand why people feel a certain way about different events or services. I also urge you to further the ICSS mandate on equity and accessibility to ensure that all Innis students feel represented. International students, trans students, racialized students, indigenous students, students of all faiths, and students with disabilities are extremely underrepresented in positions at the university and within Innis. Make sure that you prioritize these students in consultations and put an effort to make sure their voices are heard.
As I reflect on my experience, it seems that my acceptance was meant to be. I've spent three years representing the students of Innis College and I will be forever thankful for the opportunity. I look forward to seeing what will be accomplished this coming year. The college is going through many changes, especially with space expansion on the horizon. The next several years are essential for the future of the college and for student representation within it. Keep the magic spark alive, Innis.
---
Featured photo courtesy of the Innis College website