Should religion play a role on campus?
A Royal Charter founded the University of Toronto in 1827 as the Church of England controlled King's College. It remained a denominational institution until it secularized on December 31, 1849. From the year 1850 onwards, it remained a nondenominational and secular college dubbed the University of Toronto. Our present-day college system resulted from a federation of the Knox, Wycliffe, Emmanuel, Trinity and King's Colleges. Eventually, the Toronto School of Theology (TST) also joined. As the university developed more programs of study throughout the first half of the twentieth century, less emphasis was placed on its theological origins, and more emphasis was put on secular academia.
In a modern and pluralistic society, however, we must question the place faith institutions in a secular, pluralistic university should have –if any place at all. Arguably, it is the tenets of pluralism itself that allows these institutions to remain religious, even when much of the University and its associated society are generally secular.
Knox College, on the one hand, is affiliated with the Presbyterian Church and advertises itself as a theological college that is inclusive and builds community in both academic and social circles. Many adherents to religion feel a sort of spiritual fulfillment in the form of community. Even after graduation, just like the University of Toronto itself, Knox College has its own alumni association that extends that sense of community into a secular environment. It gives former students the ability to ground themselves within a familiar environment while they look for a career suited to them, regardless of its religious affiliation.
Emmanuel College, on the other hand, has recently become invested in its Muslim Studies graduate program, whereby students also build upon a sense of community from a different perspective. Notably, the Spiritual Care stream of this graduate program is intended for students interested in careers that relate to spiritual care and guidance for those in places like hospitals, prison, and the military.
Beyond simply studying theology, this program explains the importance of fostering dialogue between other secular and religious communities, especially in the rise of an anti-religious populist movement that is largely targeted at Muslims, as well as Jews, Hindus, and Sikhs. The role of religion may have disappeared from the spotlight it once enjoyed, but many secular people still seek guidance as a part of their culture.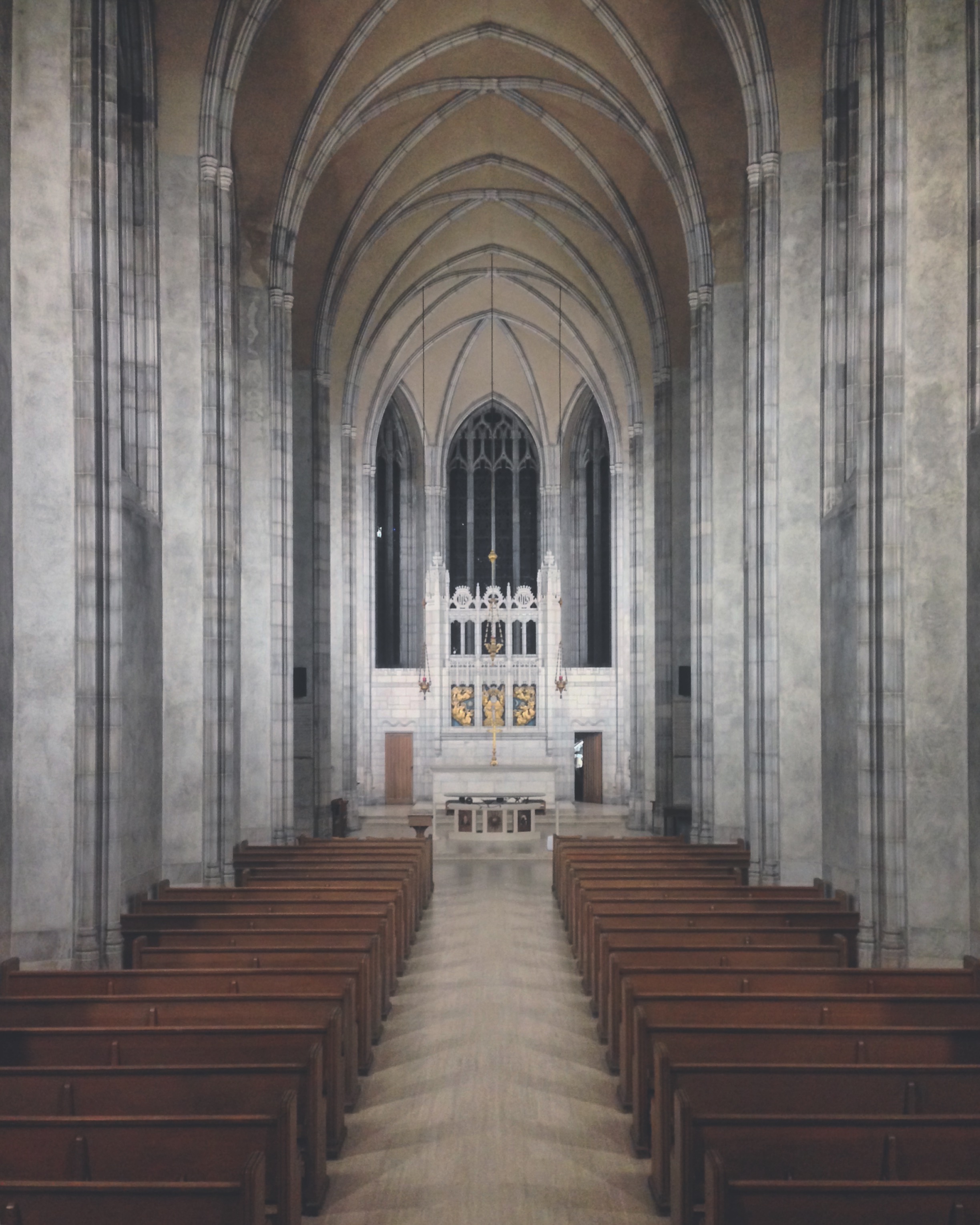 Courtesy of Sakib Shabab
Religion is part of all societies, no matter how secular, and it shapes many policies in much of the developed world, especially in terms of immigration. To have a truly pluralistic, multicultural country that possesses both a thriving civil society and a stable economy, we need to be secular in public.
Societies must strike down laws that denounce or support any particular religion, such as the large provincial support of only Catholic schools, and instead allow private sponsorship of religion. For example, this does not mean a regulation or ban on hijabs in primary schools, as France had once proposed, but rather a widespread support of intertwined cultures and religions that serve to guide civilizations to be and to do better within the scope of doing no harm.
Doing no harm, ironically, is the platform that many populists have used to support a ban on "barbaric" religions. A resurgence of contempt and intolerance, with a full secularization of society as the result, is simply unfeasible.
Take someone like myself: I am a secular student that was born into a Greek Orthodox Christian community, and although I am not a frequent practitioner, what I enjoy about religion (when I do attend church) is the sense of comfort, community, and culture that I feel there. It's a place where everybody will talk to anybody.
Many cultures and religions remain intertwined, so the role of religion is inseparable from some of the foundational pieces of society, including on our own campus. Ultimately, the place for religious institutions on a secular campus is to ensure that people, no matter their level of religious participation, can retain that sense of comfort, community, and culture, while pursuing any degree they wish.
---
Featured photo courtesy of Victoria College