Alice Liu – 3rd year – Criminology and History Double Major
Alice's biggest piece of advice is to not "be afraid to put yourself out there," which stems from her initial years at University of Toronto. "I didn't do anything in my first year, and then in my second year I joined everything—now, I consider myself a relatively successful person," she laughs. "It's never too late to get involved, take your time, figure [it] out… especially since first year can be overwhelming. If you find yourself not wanting to do a lot of extracurriculars or clubs, that's completely fine. You still have three other years where you can get more involved in the community."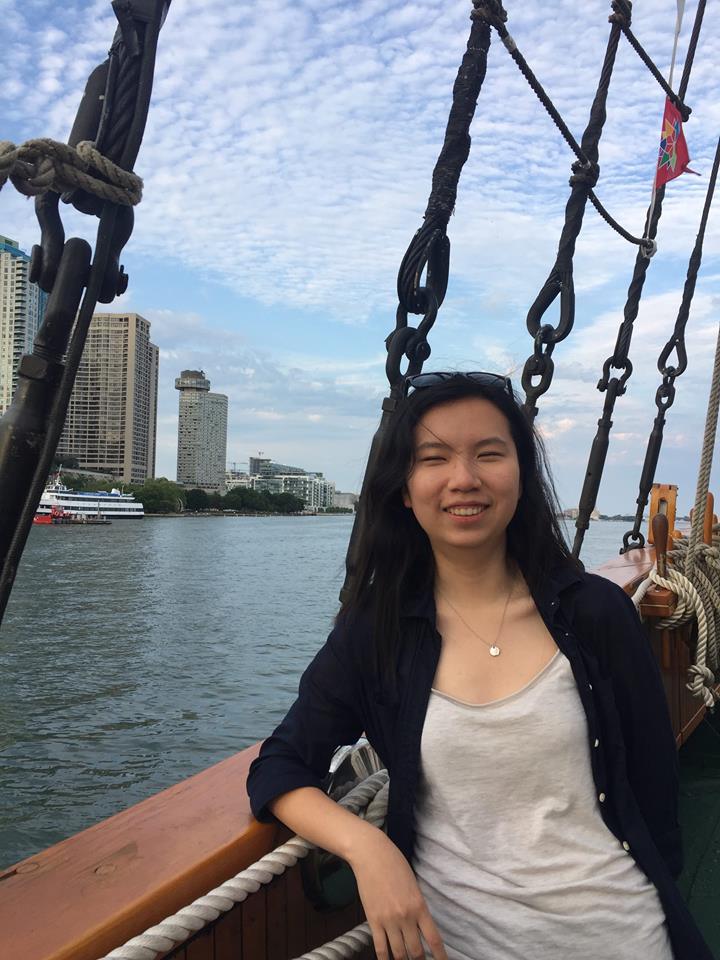 For Alice, extracurriculars not only offer an opportunity to destress and have fun—they also allow her to explore her academic interests outside of the classroom and build skills she wouldn't have gained elsewhere. As someone majoring in Criminology and History, the History Students' Association (HSA) is very important to her, and her position as Vice-President of Mentorship has helped her become a more responsible leader. With the ultimate goal of attending law school, Alice has also been part of Mooting since first year, and strongly recommends it for "anyone even remotely interested in law." Similar to a mock trial, Mooting is a program run at the university and law schools internationally which gives students the chance to practise their oral advocacy skills, and Alice credits it for encouraging her to pursue law further.
An opportunity Alice is glad she didn't miss came through research on the Career Learning Network (CLN) where she found a summer job posting for a court reporter. "I got the chance to basically sit in courtrooms and work the equipment, and see all of these different cases and see how the daily life of a lawyer in the criminal courts would be like, and that was definitely a life-changing experience." While this experience was invaluable for Alice because of her interest in law, she urges those that aren't as interested to still sit in on court proceedings from time to time to learn how the court and justice system work. "I mean, ideally you should never have any contact with it, but if you do, then you want to be informed."
Though she admits that "it could change in the future," for the time being, Alice's dream job is to work at a courthouse in Toronto as a criminal prosecutor, "essentially the person putting bad guys away." Her relevant experiences both professionally and extracurricularly are impressive additions to her academics, but there are still things she'd like to do in her remaining years at university. "I have always wanted to do […] an exchange, studying abroad. I think definitely that's an opportunity I'd be very interested in."
Alice still manages to find some free time just to relax, though she says it's becoming harder to come by. "Netflix features prominently in my downtime, and sometimes when I should be working! Hanging [out] with friends, reading. […] I used to play guitar and swim a lot, so I'm trying to get back into those things too."
One thing she takes pride in is her increasing ability to maintain a balance between work and social life, and to avoid taking on too many responsibilities. It's important to "take care of yourself, make sure to keep your mental health in balance," she says, passing on advice that was given to her.
"Grades aren't the most important thing in the world […] a lot of people tend to forget that at U of T. Grades are not that important and you do have to take care of yourself."
Nearing the end of her time here at the University of Toronto, Alice reflected on how her perceptions of the university have changed from when she first arrived. "When I first came, I thought it was an amazing campus […] I felt very proud to be at U of T. It's a very prestigious school, so my first impression was that it was—it is—very academically focused still. […] Very sure of itself, [since] it's got a long history behind it, so it's got a long time to develop. […] The university I feel has become more divided in recent years, [but] I think it's still maintained its academic spirit and it hasn't changed much."
Alice has yet to pinpoint the stand-out moment of her soon-to-be three years at the University of Toronto, but she looks forward to finding one: "I can't think of any in particular… I guess it's in the future. It's yet to come."