A review of Deepa Mehta's Beeba Boys
The concept of a gangster film is almost as old as the movie industry itself. Rooted deeply in history and public opinion, mob movies are indelibly timeless, yet typically similar in their depictions. Refreshingly, this is not the case with the 2015 Canadian crime thriller Beeba Boys.
Even at first glance, Beeba Boys (Punjabi for 'good boys')rejects conventions in bypassing the traditional Italian mobster path by choosing to depict the stories of Punjabi and Sikh gangs in Vancouver. Bindy Johal, a Vancouver-based gangster in the 90s, inspired the film. His lifestyle influenced young immigrants, not only within British Columbia, but Canada-wide. The glamour of Johal's career is reflected in Beeba Boys, through the carefully designed costumes and stylized violence, both of which serve only as a siren song to further submerse the audience into this bewitching life of crime. This magnetic allure opens the movie with a two-punch strategy of humour and lightheartedness, followed by whiplash-inducing violence and gunfights that leave you cringing, yet still wanting more.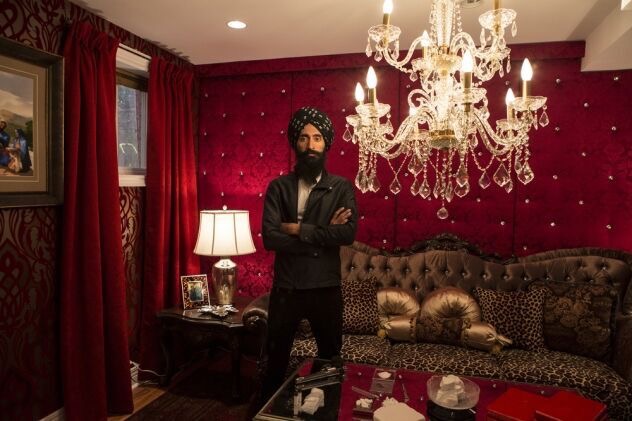 Mehta's depiction of the duality of Indian culture and brutality is rooted not only in her own Indo-Canadian heritage, but in her filmography as well. One of Mehta's most well known works is Midnight's Children, an adaptation of Salman Rushdie's fantasy novel. In addition, her Elements trilogy, a series of three films titled Earth, Fire, and Water, awarded her with an Academy Award nomination. Mehta's films are primarily concerned with what it means to be Indian, and Beeba Boys is no different. Throughout the film, we follow the story of Jeet Johar, played by Randeep Hooda, the gang leader of the Beeba Boys. In the film, Jeet's life of crime is hindered by his dedication to his young son and elderly mother, with whom he lives. It is Jeet's story that we follow the closest, and we slowly come to understand his plights — his son misinterpreting bad as good, his culture clashing with his chosen career, and his relationships with the Beeba Boys crumbling around him.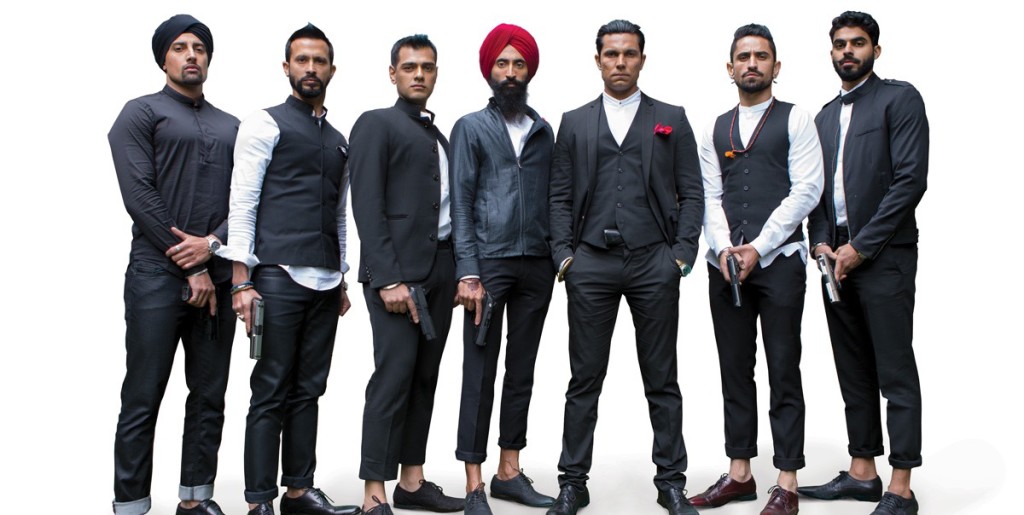 The portrayal of the Beeba Boys not as stereotypes, but as real people, is one of the focal points of the movie. Mehta's depiction of the atrocity of their crimes set against the backdrop of their everyday lives creates an unbearably breathtaking tension. Into this situation walks Nep, played by Ali Momen, a petty drug dealer who is unable to believe his luck when he meets his hero, Jeet Johar. Here, the story begins to unwind for Jeet, as his newest Beeba Boy is revealed to actually be working for the rival gang led by Robbie Grewal, an old stock criminal who brushes off Jeet's penchant for flashiness and colour in a manner reminiscent of a grandparent telling tales of the good old days. Grewal, played by Gulshan Grover, tasks Nep with infiltrating the Beeba Boys, relying on Nep's loyalty to him for the information. It is this loyalty that remains as the crux of the movie, leading Nep through the streets of Vancouver in search of the right thing to do, all the while trailed by police and past mistakes. Caught between his actions and allies, Nep —and ultimately Jeet — realize that it is all too easy for the things you love to destroy you.
Beeba Boys is a movie about style and grandeur, entirely orchestrated around Jeet's empire. Even the action of the movie stops for nothing less than Jeet's command, at least until
the criminal allure begins to unwind around him. In Beeba Boys, everything you are meant to feel is felt tenfold, accentuated by the colour and scope of the world that Mehta has created. This is a world built on family, both of blood and of choice, and whether that blood is spilled or inherited is irrelevant, as long as you're willing to pay the price.