Even before a cat café opened up in the city at the end of 2015, there was an excited buzz amongst Torontonians. To experience the anticipation for myself, I took a trip to the infamous Toronto based cat café TOT, located at 289 College St. The establishment was a lot smaller than I expected, with a tiny counter for ordering and four small tables. A large chunk of the interior is dedicated to a glass room where the cats rest and play. This space is also much more decorated than the café area, which I thought could use some more creativity and colour.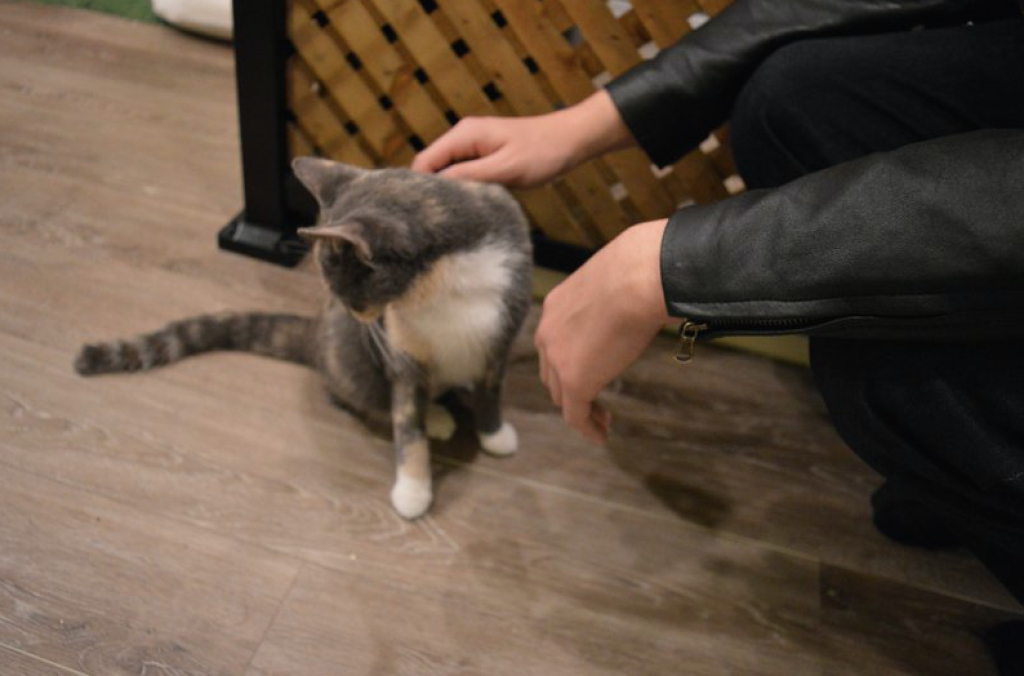 The café is open from 11 am to 9 pm from Monday to Saturday and 9 am to 7 pm on Sundays, so it's not entirely convenient if all you're looking for is your morning c
up of joe. Though more likely than not, people are there just for the cats instead of the coffee.
The way it works is that you buy a menu item and then sign up for a 10-15 minute time slot with the cats. When your time comes, an employee will lead you into the cat room. You're allowed to bring in your food as long as you don't share it with the cats.
I decided to try their rooibos tea because I have always enjoyed the bubble tea variation of it. The tea was delicious, and cost me less than five dollars, which was surprising considering I received a huge cup. In addition to drinks, they have ready-made food items like fruit cups, sandwiches and cakes. The staff is quite small, so don't expect incredibly fast service. But hey, you're waiting around for your turn with the cats anyway.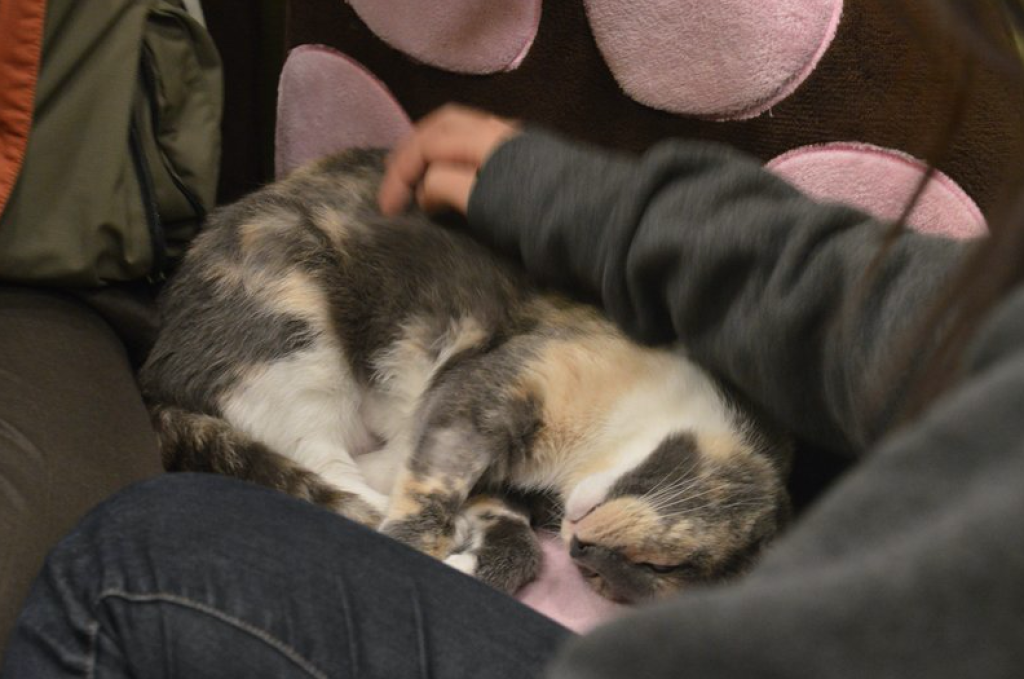 A few minutes later, I was ushered into the glass room by a friendly staff member. Customers are not allowed to enter the room with their own shoes on, but instead are given slippers to wear for health and hygiene reasons. There were only two other rules: the cats must not be picked up, and they must not be fed anything that wasn't provided by a café employee.
In the brightly lit room, there were a few other customers and of course, several cats. The younger cats were more open to playing around, while some older cats just wanted to sleep. There were various cat toys you could grab to play around with the furry felines. You also have the option of feeding the cats for an additional cost.
Although it's been a few months since TOT opened up, the attention hasn't decreased. I visited on a Friday night, and it was quite busy. But since each time slot holds up to a dozen people, I didn't have to wait too long for my turn.
TOT was an enjoyable experience. I've always liked animals, although I'm often worried about getting scratched or bitten. But all of the cats I played with were friendly, so I had nothing to fear. I look forward to visiting my furry feline friends soon.