Whittamore's Farm is a 330-acre vegetable and fruit farm located just outside Toronto's eastern boundary. On a typical autumn Saturday morning, the farm's indoor market is busy with suburban families purchasing fresh Ontario produce and homemade pies, and the adjacent 'fun yard' is filled with toddlers, teens, and adults taking selfies among pumpkin patches and navigating corn mazes.
Earlier this year, the Whittamore family announced it would be opening its market, pick-your-own fields, and Pumpkinland for one last season, before pursuing other opportunities with its vast farmland. For Torontonians, like myself, the closure of the farm's public facilities is disappointing. Driving to Whittamore's Farm was a pleasurable family tradition, which allowed us to escape urban life, while simultaneously stocking our pantry and refrigerator with quality local food.
While traditions and fun yards may seem trivial, Whittamore's represented something greater: it was a site for Torontonians to venture into the rural – to experience just a small taste of rural life, and to be educated about the source of local food. In a bizarre sense, sites like Whittamore's Farm provide a cultural exchange between urbanites and rural residents, and therefore, the closure of "your farm in the city" should not only produce feelings of nostalgia, but also calls for concern. Truly, the closure of Whittamore's Farm is another stake in the divide between urban and rural culture in Toronto.
The existence of an urban-rural divide is the focus of very limited political science research in Canada. Indeed, Canada, often dubbed a "nation of nations," has bigger wrinkles in its cultural fabric to concern itself with, from Aboriginal nationhood to Quebec separatism. Admittedly, any focus that has been directed toward this phenomenon has been from right-leaning scholars and commentators who feel the need to defend rural 'old stock' Canadians from the encroaching liberalism, which originates from Canada's ever-growing urban population.
Toronto's relationship with its surrounding rural regions is rather bizarre. Torontonians spend a great deal of time during the summer months trekking into the countryside for weekends at the cottage, and it is not uncommon for those approaching 60 to retire outside of the city's boundaries. Rural residents' interaction with the city is not much different. While many young people see the liberalism and acceptance of the city as an escape from the traditional values of their native small towns, there are others for whom Toronto remains a busy centre that deserves little admiration.
Moreover, Torontonians seem to recognize the importance of farmers and managing urban sprawl. Exemplified in our obsession with farmers markets and support for provincial policies like the creation of the Green Belt, it is certainly fashionable in Toronto to buy local and be environmentally conscious. Yet, it is equally stylish to look down our noises at rural Ontarians. We spend hours imposing our perceptions of small town life upon rural municipalities, labelling the communities surrounding our city as gossipy, bigoted, and undesirable.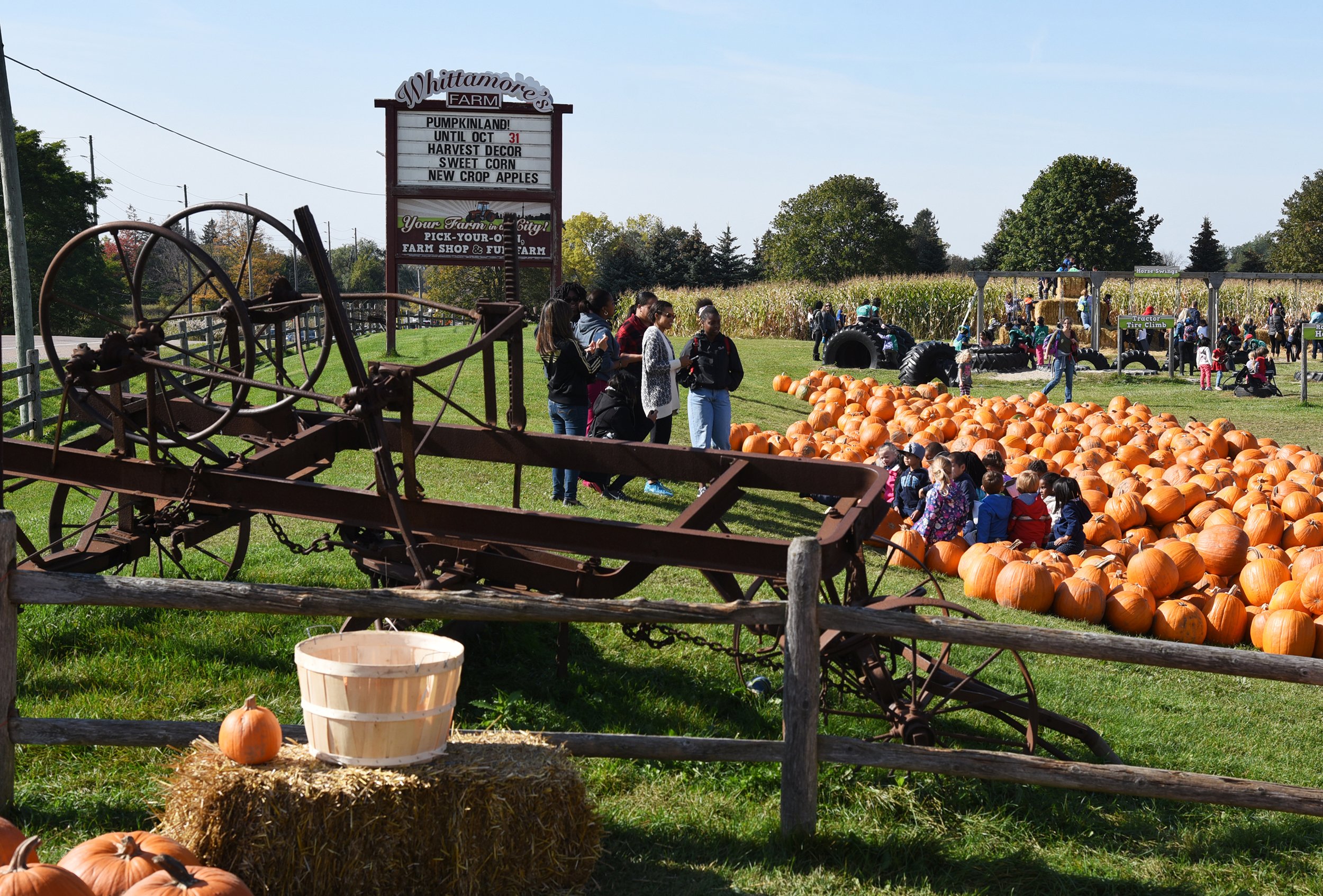 A great deal of these perceptions appear to originate in American popular culture. Podcasts like S-Town, a seven-chapter profile of a disgruntled rural Alabamian that was downloaded a record 10 million times in four days, confirms our suspicions – rural residents are ignorant to climate change, mental health, and progressive social values. The number of horror movies that devise their premise from their backwater town settings doesn't help our awareness either. Urban liberals were further vindicated in their beliefs last year, when the majority of Trump's electoral victory was attributed to the nationalist and Caucasian populations of rural America.
Quite interestingly, a 2012 survey found that only 38% of Canadians believe there are shared values between urban and rural residents. In reality, surveys and electoral results prove that Canadian rural culture may not be as offensive as we perceive it to be. The majority of rural Canadians agree that unions are a valuable part of the economy and that public health care is both valuable and needs further investment. These differences are not nearly as significant as the rural-urban divide in the United States.
Electoral results in Canada are not as red and blue as those south of the border, either. While increasingly right-leaning parties like the Progressive Conservatives in Ontario and the Conservative Party in Canada are claiming a large stake in rural politics, progressive parties like the NDP and the Blocs have numerous long-held 'safe-seats' in northern Ontario, Quebec, and Manitoba.
The point of this article is not to belittle the feelings of rural residents and teenagers desperate to leave their small towns for the economic and social opportunity of the city, nor is it to imply that misconceptions about the other – whether that be the urban or the rural – are purely the fault of urbanites. Instead, I wish to convey my belief that our surrounding rural residents and their values are not as different from us as we are so often led to believe. In fact, not so long ago, urban planners worked hard to incorporate as many of "country values," including green space and perceptions of community, into the city.
Whittamore's Farm was a successful example of this union and we must continue to build community relationships between urban and rural residents. Building a shared understanding between rural and urban culture will prevent both the naysaying behaviour that communities are vulnerable to and prevent Canada from falling into the rural-urban divide that dominates American politics.