On October 1st, a shooter rained gunfire down from the 32nd floor of Mandalay Bay Resort in Las Vegas, killing 58 and injuring another 500 concertgoers at the Route 91 Festival. The gunman, Stephen Paddock, was 64 years old with no known criminal history or terror group affiliations, garnering him the title of "Lone Wolf". In his hotel room, he had an arsenal of 23 guns.
In my eighteen years, I've watched the four deadliest mass shootings in modern US history unfold, from the moment the breaking news headline rolled across the bottom of the TV screen to the moment when the last prayers and hopes were silenced. Every single time, I was left stunned with the thought, "So it's over? Nothing's going to change?". In 2012, at thirteen years old, the news report on the Sandy Hook shooting that killed 26 children and adults played in the living room while my mom made dinner. For the first time, I realized that something was wrong for this to be happening. Yet, I figured that the worst had passed. Once again, after the Orlando nightclub shooting in 2016, I said, "This is it." Yet I knew that soon a news notification would appear on my phone, signaling yet another tragedy that would become a horrific marker in my own life.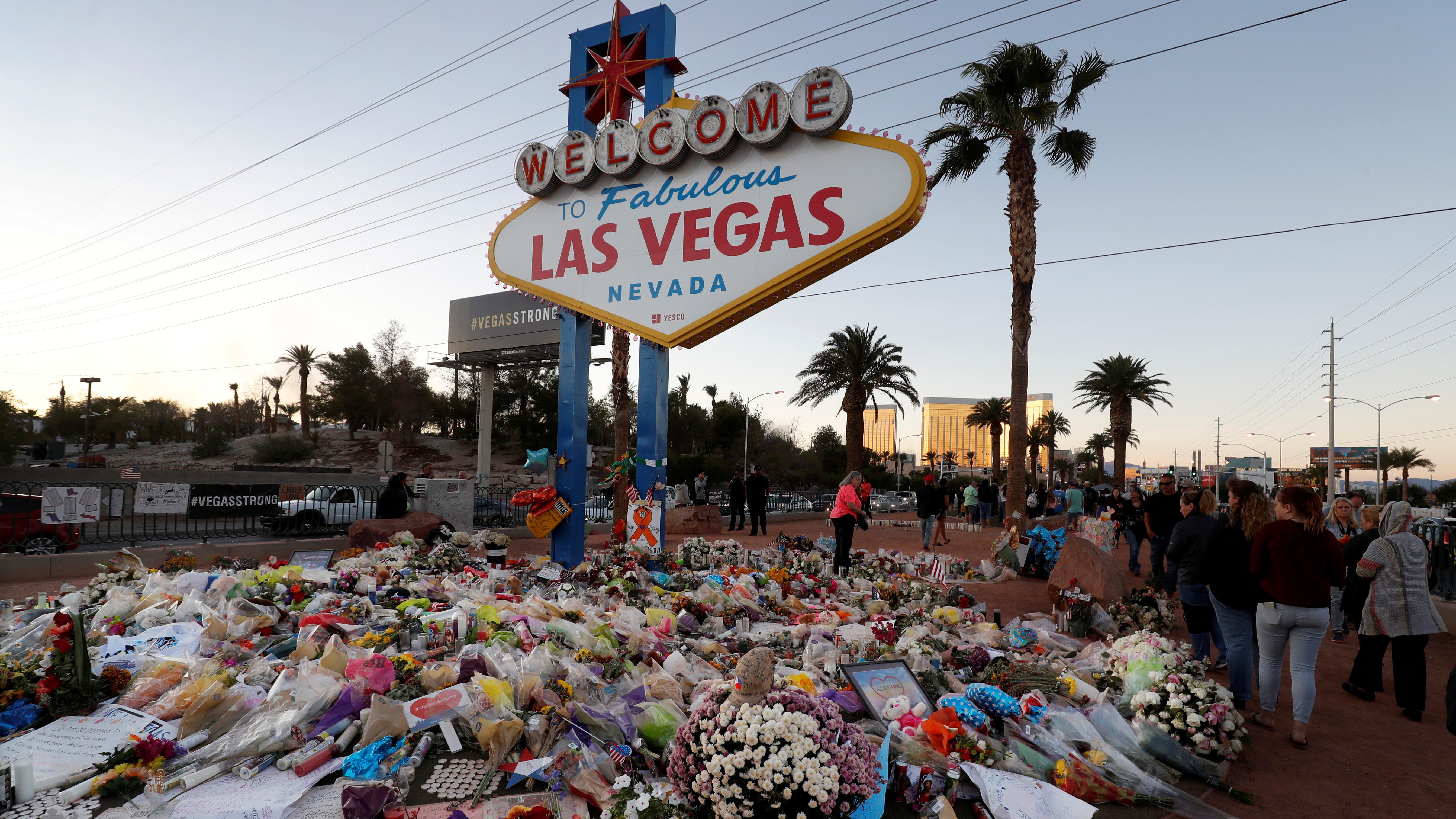 After this recent mass shooting, everyone bowed their heads in mourning and sent out their prayers, but the talk of politics was shunned. Maybe a part of it was out of respect for the families of victims, but a larger part of it was fear and shame at commenting on the terror caused by a White Christian American. If the gunman were Muslim, leaders around the world would have condemned this act of terrorism. In this case, it was a white man and under the much-debated Second Amendment, he, and every other citizen, has the right to bear arms. Nevada is an open-carry state with some of the loosest gun carry laws in the country. Firearms are not required to be registered and there is no maximum amount that a person can possess. Automatic assault weapons, such that the gunman altered and used, are also legal with registration. A tourist can carry a gun down the strip, gamble at a casino, and then walk into their hotel room at Mandalay Bay.
It is right to call for a day of mourning and reflection, but it is not appropriate that once the moment passes and the flags are raised again, the event recedes into memory. That's what gun-lobbyists are counting on. Members of Congress will gather, but my hope that anything will ever be passed is dwindling. On October 2nd in the Diplomatic Room of the White House, Donald Trump said that, "[i]n times such as these, I know we are searching for some kind of meaning in the chaos, some kind of light in the darkness. The answers do not come easy." Except the answer is easy. The answer is action. Mass shootings in the US are continuously getting deadlier. A mass murder is classified when four or more people are shot in one incident. According to Gun Violence Archive that tracks shootings, there is a mass shooting in the US every nine out of ten days. I don't know what kind of light in the darkness Trump is talking about, but I sure do know that if we continue to stand back and watch the death counts go up while politicians send out their "sincere" apologies, we're never going to find it. No one needs an automatic assault weapon in their home to protect themselves, so pride needs to be put aside, because the right to life should surpass the right to bear arms.
Tightening gun control laws in the US is in no way going to be easy. Legislation has historically faced hurdles in Senate. After the 2012 andy Hook shooting and the 2015 San Bernardino shooting, bills proposed to require greater background checks were rejected by lawmakers. The National Rifle Association (NRA), the most powerful group to oppose gun control legislation, spends an average of three million per year on lobbying against gun control. Putting aside the policies that are needed, another hurdle is all of us. We have become desensitized—not because we don't care, but because we have come to accept that tragedies like these will happen. The news story about Las Vegas will fade with time, but the impact it made shouldn't. I don't want to see another news story next year, or even in the next few months, that leaves me thinking once again, "I thought that was it, but nothing is going to change."